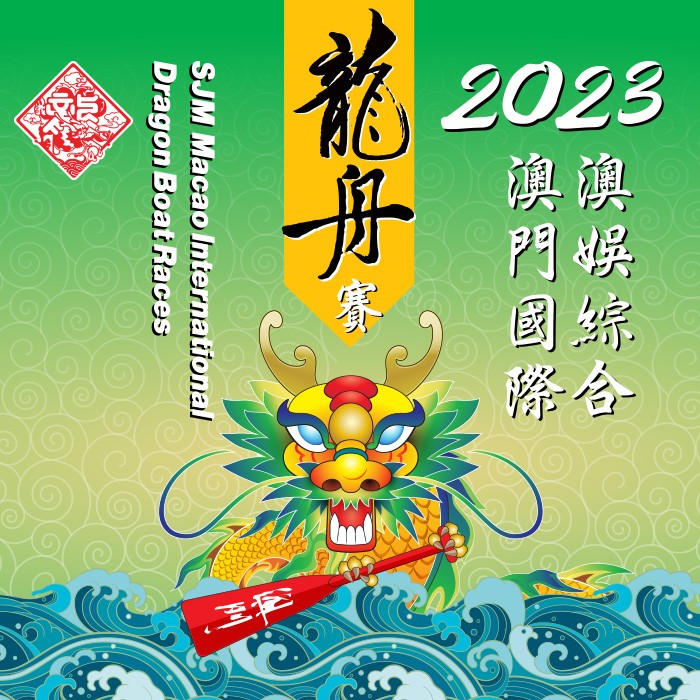 Celebrate one of Macau's iconic and joyful sports festivals with SJM
This year, one of Macau's most beloved signature events is extending its traditional, carnival-style atmosphere to the Dragon Boat Festival. Join us this June as we welcome back the 2023 SJM Macao International Dragon Boat Races, jointly organised by SJM Resorts, the Macau Sports Bureau and the Dragon Boat Association of Macao, China.
SJM Resorts has been a long-time contributor to dragon boat racing in Macau over the years – as an organiser, a sponsor, and even as a contestant. It is our pleasure and pride to continue to bolster China's traditional sports culture. Join us as we provide a stage to showcase this longstanding sport and UNESCO-ranked intangible cultural heritage to the world and maximise the potential of "sports + tourism" in Macau.
This 17, 18 and 22 June, we invite Macau residents and visitors to join us and take part in this annual international competition. Immerse yourself in an authentic part of Macau's cultural heritage.
Event Date: 17 June 2023
Macau small dragon boat races
Event Date: 18 June 2023
Macau standard dragon boat races
Event Date: 22 June 2023
The Macao International Invitation Standard Dragon Boat Race
The Macao University Student Invitation Standard Dragon Boat Race
Location: Nam Van Lake Nautical Centre
Click here to learn more about the race details.