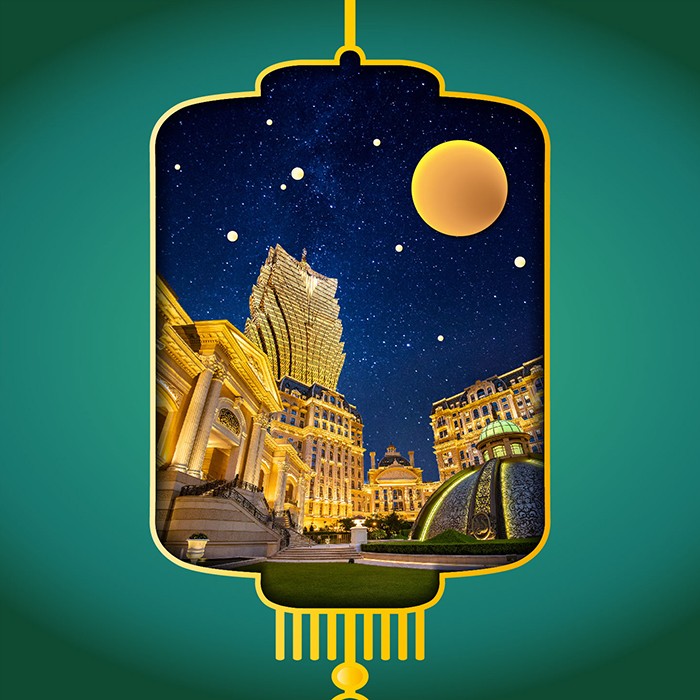 MOONLIGHT SPLENDOUR – SJM Lantern Festival
SJM Celebrate Chinese Culture and Traditions with Asia's Talented Artists
SJM Resorts invites you to an illustrious and illuminated celebration of art and culture at the "MOONLIGHT SPLENDOUR – SJM Lantern Festival". During this year's Mid-Autumn Festival and National Day, come to Grand Lisboa Palace Resort Macau and Grand Lisboa Hotel to explore a series of extraordinary lantern art installations, presented in collaboration with the Macau Artist Society and Macau Youth Art Association.
This year's iconic event, themed around "vitality", showcases 11 extraordinary installations created by four renowned artists from Thailand, Singapore, mainland China and Hong Kong and five talented youth artists from Macau. Featuring designs that integrate the latest trends in art and express the unique style of their creators, the exhibits resound with a vibrancy and depth that evoke Macau's cultural significance as a city where mainstream Chinese culture coexists with other diverse cultures.
In addition to the installations, the lantern festival will also offer a series of complementary activities, such as guided art tours, lantern graffiti workshops led by participating artists, and Garden Tea Party at Jardim Secreto. Come embrace the joy this Mid-Autumn with lanterns, art and culture.
Dates: From 21 September to 10 November 2023
Venue: Grand Lisboa Palace Resort Macau and Grand Lisboa Hotel