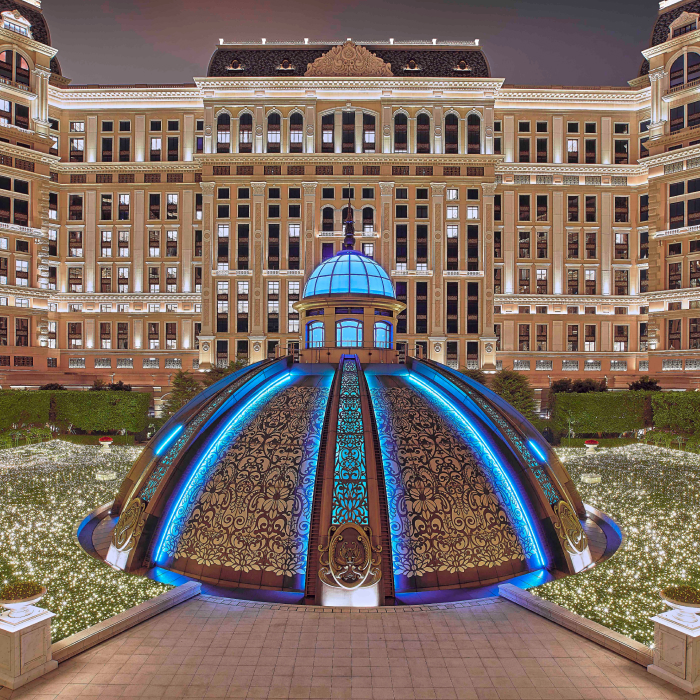 Home
Rediscover the Wonder of Macau
Rediscover the Wonder of Macau
Plan the holiday of your dreams and fall in love with Macau all over again. Make your vacation unforgettable with a sophisticated stay at SJM Resorts featuring a curated ensemble of exceptional accommodation, exquisite gastronomy and indulgent experiences.
From the prominent, new integrated Grand Lisboa Palace Resort Macau to the Forbes Five-Starred Grand Lisboa Hotel and statement Hotel Lisboa, SJM's iconic settings offer one-of-a-kind hospitality to redefine your blissful holiday in Macau. Launch an enchanting journey through a world of elegant opulence at Grand Lisboa Palace Macau, or discover the transcendent aesthetics of THE KARL LAGERFELD, designed by the legendary fashion icon. Visit the contemporary Jai Alai Oceanus to enjoy diversified entertainment experiences, or explore the city's vibrant art and culture at SJM's partner hotel, Artyzen Grand Lapa Macau.
During your stay at SJM, indulge in award-winning fine dining and highly recognised cuisines ranging from contemporary Portuguese cuisine and a Michelin-starred modern steakhouse to authentic Italian flavours as you embark on a culinary tour that spans SJM's hotels, resort and partner hotel. Map out your perfect vacation and experience everything SJM has to offer, with complimentary shuttle bus service between all ports of entry. Come savour the very best of Macau with SJM.